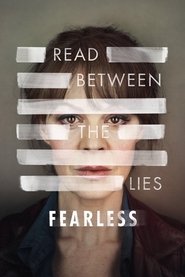 Fearless
Emma Banville, a human rights lawyer known for defending lost causes, sets out to prove the innocence of Kevin Russell, who was convicted for the murder of a school girl 14 years earlier.
Episodes: 5
Status: Returning Series
Seasons: 1
All Episodes
You may also like
The A Word
The various generations of the Hughes family, who all love, work and fight like any other clan, find they must learn to communicate all over again when the youngest member is diagnosed with autism.

Country:
Genre:
Bosch
Based on Michael Connelly's international bestselling novels. LAPD homicide Detective Harry Bosch is relentless. Even in the face of threats to himself and those he loves, he will stop at nothing to bring justice to victims. But behind his tireless momentum is a man who is haunted by his past and struggles to remain loyal to his personal code: "Everybody counts or nobody counts". Bosch chases a murderer after a dog brings home a human bone in the Hollywood Hills. Along the way, Bosch encounters departmental politics, media intrusion, a coroner more concerned with her reality TV ratings than the victims she autopsies, a young cop willing to do anything to become a hero, and a family destroyed by violence. Bosch also finds himself in federal civil court, accused of wrongfully killing a suspected serial killer. The trial explores Bosch's motivations, which are rooted in his childhood, as the plaintiff's attorney attempts to use that which makes Bosch so relentless and turn it against him.

Country:
Genre:
How the West Was Won
How the West Was Won is an American western television series that starred James Arness, Eva Marie Saint, Fionnula Flanagan, Bruce Boxleitner, and Richard Kiley. Loosely based on the 1962 Cinerama film of the same name, it aired as a mini-series in 1977, and as a regular series in 1978 and 1979. A 2.5-hour long pilot episode, The Macahans, ran in 1976. A total of 25 episodes were aired.
The show was a great success in Europe, apparently finding a larger and more lasting audience there than in the United States. It has been rebroadcast many times on various European networks, e.g. in France, Germany, Italy and Sweden, and has built a cult following. It was released on DVD in Europe in November 2009.
A sequence of paintings by Charles Marion Russell were shown during the end credits.

Country:
Genre:
The Originals
A spin-off from The Vampire Diaries and set in New Orleans, The Originals centers on the Mikaelson siblings, otherwise known as the world's original vampires: Klaus, Elijah, and Rebekah. Now Klaus must take down his protégé, Marcel, who is now in charge of New Orleans, in order to re-take his city, as he originally built New Orleans. Klaus departed from the city after being chased down by his father Mikael, while it was being constructed and Marcel took charge. As Klaus has returned after many years, his ego has provoked him to become the king of the city. "Every King needs an heir" says Klaus, accepting the unborn child. The child is a first to be born to a hybrid and a werewolf.

Country:
Genre:
Freddy's Nightmares
Freddy's Nightmares is an American horror anthology series, which aired in syndication from October 1988 until March 1990. A spin-off from the Nightmare on Elm Street series, each story was introduced by Freddy Krueger. This format is essentially the same as that employed by Alfred Hitchcock Presents, Tales from the Crypt, or The Twilight Zone. The pilot episode was directed by Tobe Hooper, and begins with Freddy Krueger's acquittal of the child-murdering charges due to his officer's lack of reviewing the Miranda warning at the time of Freddy's arrest. A mob of parents eventually corners Freddy in a power plant, leading to him being torched by the police officer, dying and gaining his familiar visage.
The series was produced by New Line Television, producers of the film series. It was originally distributed by Lorimar-Telepictures. However, Warner Bros. Television would assume syndication rights after acquiring Lorimar-Telepictures.

Country:
Genre:
Mad Dogs
Mad Dogs is a British black comedy and psychological thriller television series created by Cris Cole that began airing on Sky1 on 10 February 2011. It is produced by Left Bank Pictures, and co-produced by Palma Pictures. The series stars John Simm, Marc Warren, Max Beesley, and Philip Glenister as four long-time and middle-aged friends getting together in a villa in Majorca to celebrate the early retirement of their friend Alvo. However, after Alvo is murdered, the group find themselves caught up in the world of crime and police corruption.
The series was initially a story about a rock band, but changed after a feeling that bands have been "done to death". After gaining interest from some terrestrial networks, the series was commissioned by British Sky Broadcasting. Filming took place on location throughout the island of Majorca in May 2010, and took around four million euros and 44 days to make. The main themes are friendship and growing older; Glenister said it is about ageing and "getting closer to death". Photographer David LaChapelle directed three 30-second advertisements for the series. Mad Dogs opened with 1.61 million viewers, the 17th highest rated programme ever for Sky1, and attracted positive reactions from critics. They noted similarities with British gangster films, more predominantly the 2000 film Sexy Beast.

Country:
Genre:
The Messengers
When a mysterious object crashes to Earth, a group of seemingly unconnected strangers die from the energy pulse, but then awaken to learn that they have assigned the task of preventing the impending Apocalypse.

Country:
Genre:
Nobel
Lieutenant Erling Riiser is on his way back to Norway after a long stay in Afghanistan. Much has gone wrong, several soldiers are missing from the Hercelus-plane. After only one day in Norway, Erling receives a text message saying an old acquaintance from Afghanistan is in Oslo – which can mean only one thing: A woman's life is in danger

Country:
Genre:
The Divide
The Divide is a 2014 legal drama that aired on WE tv. The first season consisted of eight hour-long episodes. It premiered on July 16, 2014. On October 30, 2014, the series was canceled by WE-tv.

Country:
Genre:
The Fourth Man
The year is 1975, and the West German embassy in Stockholm is occupied by German terrorists. It's an attack not only on the embassy, but on Sweden's long-standing pride as a peaceful nation. In the aftermath of the violent occupation, the Swedish Security Police suspects the six terrorists had help from the outside, possibly from a group of Swedish sympathizers. But no leads can be found until fourteen years later.

Country:
Genre:
Mom
Yoon Jung Ae raised her 4 kids by herself. Now, her kid already grown up but none of them really care about her.

Country:
Genre:
Emma
Nothing delights Emma more than meddling in the love lives of others. But when she takes protege Harriet Smith under her wing, her plans can only end in disaster…

Country:
Genre: